News & Events
Final BioTrade2020plus Workshop
"Towards a European Trade Strategy for Sustainable Solid Biomass Imports to the EU"
14 June 2016, Brussels Belgium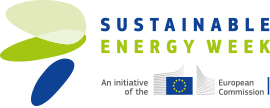 This workshop is organised by the 'BioTrade2020plus' project consortium with the participation of the 'Biomass Policies' consortium. The objective is to present the results of both projects and to discuss them with international stakeholders.

The objective of the 'BioTrade2020plus' project is to propose appropriate long-term strategies for a balanced approach between promoting the use of EU domestic solid biomass, while also keeping markets open for sustainable imports of biomass from non-EU countries.

The 'Biomass Policies' project aims to develop integrated policies for the mobilisation of 'resource efficient' indigenous bioenergy value chains in order to contribute towards the 2020 bioenergy targets set within NREAPs & 2030 and other policy measures.

Report of the final BioTrade2020plus workshop, held in Brussels on 14 June 2016: download here!

Presentations:

Welcome and introduction to BioTrade2020plus project
DAVID SANCHEZ, Centro Nacional de Energías Renovables (CENER), Spain

International developments on the production and use of solid biomass
HEINZ KOPETZ, World Bioenergy Association (WBA), Austria

Biomass potentials: Sustainability issues
ROCIO DIAZ-CHAVEZ, Imperial College, UK

Strategies and policies in two projects: BioTrade2020+ and Biomass Policies
LUC PELKMANS, Flemish Institute for Technological Research (VITO), Belgium

Overview on the BioTrade 2020plus Case Studies
MARTIN H. JUNGINGER, Utrecht University, The Netherlands

United States
GERT-JAN NABUURS, Alterra / Wageningen University and Research, The Netherlands

Colombia
WOLTER ELBERSEN, Wageningen University and Research, The Netherlands

Brazil
LOTTE VISSER, Utrecht University, The Netherlands

Ukraine
LOTTE VISSER, Utrecht University, The Netherlands

Kenya
THUY MAI-MOULIN, Utrecht University, The Netherlands

Indonesia
THUY MAI-MOULIN, Utrecht University, The Netherlands
Online Survey on BioTrade SWOT Analysis
We would like to invite you to share your opinion on the strengths and weaknesses of certain regions in the world as trade partner for biomass with the EU.

Within the European project BioTrade2020plus we aim to provide guidelines for the development of a European Bioenergy Trade Strategy for 2020 and beyond. The focus is on lignocellulosic biomass (woody resources, agricultural residues and cellulosic crops), with case studies in specific sourcing regions. Last year we distributed a survey on opportunities, risks and barriers of international trade, key principles of sustainable trade, and potential policy options to deal with risks and barriers. The results of this survey can be found on the BioTrade2020+ website.

The attractiveness of a certain country/region as trade partner for the EU not only relates to the availability of biomass, but also to the political stability and local governance, the investment climate and potential projections to use the available biomass for domestic applications (energy and other). Also sustainability governance for forestry or agriculture are considered as this will be an important requirement from EU side for potentially imported biomass.

This survey contains 6 to 10 statements on (regulatory) strengths or weaknesses for different potential sourcing regions that could export biomass to the EU: United States, Canada, Brazil, Colombia, Indonesia, Kenya and Ukraine. We would like to exchange and validate these statements with different stakeholders who have hands-on experience in these regions.

Please choose the region(s) that you are most familiar with to check if you agree or disagree with these statements. This will only take around five minutes per sourcing region. We kindly request you to complete the survey before 30 June 2016. The responses will be used as input for a final advisory document to the European Commission on international trade of biomass. Your responses will be treated as confidential.

Online survey: http://www.surveygizmo.com/s3/2807987/67e19fea8229

Download report: "Strategies for bioenergy in potential supply regions and regulatory SWOT analysis as trade partner to the EU – Draft document for discussion"
Workshop "Policy Options for Sustainable Biomass Trade"
3 June 2015, Vienna, Austria





This workshop takes place on the occasion of the 23rd European Biomass Conference & Exhibition (EUBCE 2015) in Vienna, Austria.
Workshop programme (download)

Workshop summary (download)

The following presentations are available:
Inés del Campo, CENER
Heinz Kopetz, World Bioenergy Association
Leire Iriarte, IINAS
Martin Junginger, Utrecht University
Luc Pelkmans, VITO
2nd BioTrade2020+ Advisory Board Meeting in Munich
12-13 February 2015, Munich, Germany

The 2nd Advisory Board Meeting of the project took place on the occasion of the BioTrade2020plus Progress Meeting in Munich.

The following presentations are available:
Nicolae Scarlat, Joint Research Center- European Commission (JRC)
Tapio Ranta, Lappeeranta University of Technology, Finland
Jenny Walther-Thoss, WWF Germany, Germany
Johan Martinez Ruiz, Asocana, Colombia
Helen Watson, University of Kwazulu-Natal, South Africa
Gordon Murray, Wood Pellet Association of Canada
International Workshop "Towards Sustainable International Biomass Trade Strategies
24 October 2014, Brussels, Belgium

This workshop, co-organised by the BioTrade2020+ consortium and IEA Bioenergy Task 40, brought people together to initiate discussions on how bioenergy trade strategies can be framed. The central points of discussion were (1) how to define sustainable export potentials, (2) which opportunities and risks are connected with biomass trade and how these can be addressed, and (3) which are the key principles that sustainable biomass trade should fulfil – one important point is the interaction between local use and exports in the sourcing regions.

Workshop Programme (download)

Background document for the interactive discussion (download)

Workshop Summary (download)

Presentations:
David Sanchez (CENER, coordinator BioTrade2020plus)
Martin Junginger (Utrecht University, Task Leader IEA Bioenergy Task 40)
Uwe Fritsche (IINAS)
Leire Iriarte (IINAS)
Thuy Mai Moulin (Utrecht University)
Bah Saho (ECREEE)
Patrick Lamers (INL-USA)
Maria Almeida Aranha (UNICA-Brazil)
BioTrade2020plus at the EUBC&E in Hamburg
23-26 June 2014, Hamburg, Germany





The European Biomass Conference and Exhibition (EU BC&E) ranks as one of the top world leading events in the Biomass sector, combining a highly respected international Conference with an Industrial Exhibition. On the occasion of this conference, BioTrade2020plus is conducting a survey with key stakeholders about international bioenergy trade and requirements for the set-up of an interactive bioenergy trade map.
EU Sustainable Energy Week
23-27 June 2014
www.eusew.eu
AEBIOM Bioenergy Conference
12-14 May 2014, Brussels, Belgium
www.aebiom.org/conference
BioTrade2020plus Kick-off meeting & Site visit
3-4 April 2014, Pamplona, Spain
The BioTrade2020plus project was launched on 3-4 April 2014 in Pamplona, Spain. Project Partners and Advisory Board Members joined the meeting to discuss the implementation of the project.
At the end of the meeting, a visit to the Second Generation Biofuel Centre (CB2G) of CENER was organised. The Second Generation Biofuel Centre is a semi-industrial pilot scale test facility able to develop 2nd generation biofuel production processes based on raw materials that are not competing with the food industry (especially lignocellulosic materials such as forest and grass waste) and the production of biofuels via different production means (thermochemical, biochemical and/or enzymatic) and the application of biorefinery concepts. More information is available under: http://www.cener.com/en/biomass-energy/2-generation-biofuel-centre.asp.